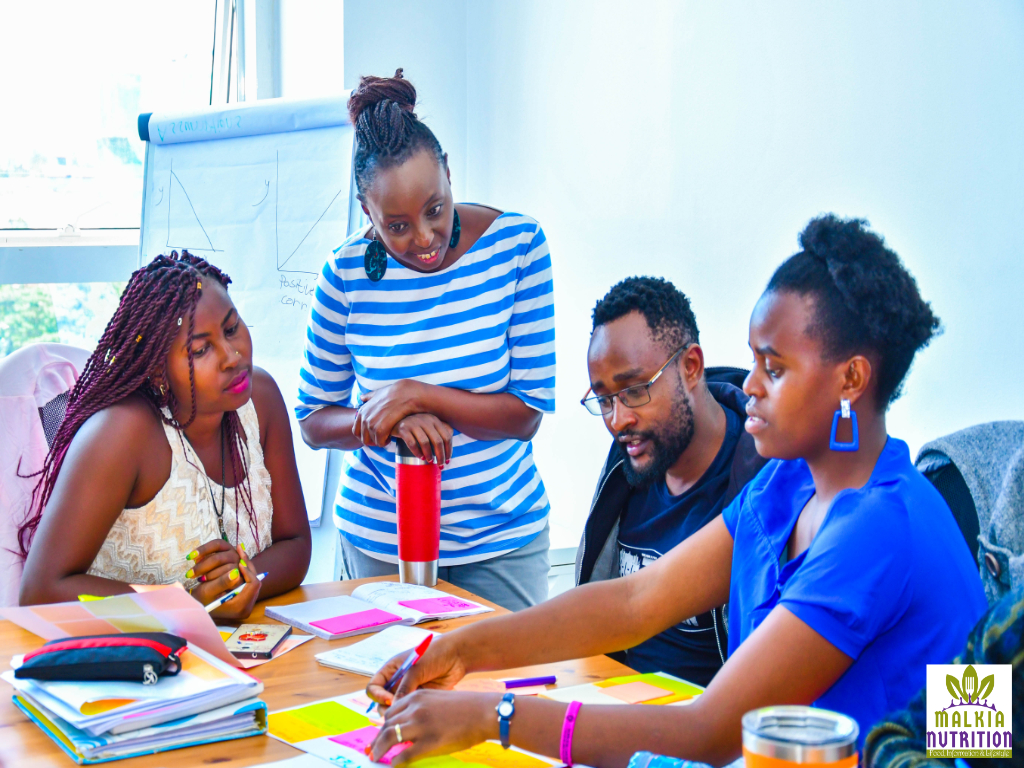 Malkia Nutrition is your home of FOOD, INFORMATION and LIFESTYLE to prevent and manage Non-Communicable/Lifestyle Diseases.
To reduce the prevalence of Lifestyle Diseases in Kenya through training you on WHAT to EAT, HOW to eat it, WHEN to eat it and HOW to LIVE an ACTIVE life that Prevent and Manage Lifestyle Diseases
Malkia Nutrition offers individualized nutritional consultancy services at varying prices and we have packaged them as follows to suit your health goals. Each of the individual items in the packages can be done independently after consultation with us.
Basic
$25
Nutrition Consultation
Anthropometric measurements
Mental Health Evaluation

Meal Plan

Full Body Nutritional Analysis

Wellness Coaching

Physical Exercise coaching
Get Started
Executive
$65
Nutrition Consultation
Anthropometric measurements
Mental Health Evaluation
Meal Plan
Full Body Nutritional Analysis

Wellness Coaching

Physical Exercise coaching
Get Started
Premium
$120
Nutrition Consultation
Anthropometric measurements
Mental Health Evaluation
Meal Plan
Full Body Nutritional Analysis
Wellness Coaching
Physical Exercise coaching
Get Started